This is Part 2 of our blog series for eRetailers who want to drive profitable paid campaigns. If you missed Part 1, check out the article on how to maximize your online store's profits and follow us on LinkedIn to read the rest of the series.
---
According to a 2018 study by Search Engine Watch & Adthena, 82% of UK search ad spend was generated by Google Shopping in the retail sector.
If you are an eRetailer and have not launched your Google Shopping campaign just yet, you are missing out big time. This campaign type allows customers to start comparing products relevant for their query based on seller, price and images without clicking out of Google.
Difference between Search ads and Shopping ads
The main difference between the two campaign types is appearance. Search campaigns have the original text ad format, while shopping ads include the most important information a user would look for before a purchase: product title, product image, price, and the seller's name.
Appearance is not the only difference between the two campaign types. While search campaigns mainly target keywords, shopping campaigns solely rely on your product feed.
Which one is better? 
The answer is not black or white, but in most cases, they work the best together. The spending ratio differs from industry to industry, depending on product awareness, competition, and many other factors, however, users are more likely to click when you appear both with a shopping ad and a search ad. The industries where shopping ad spend is the highest compared to search are fashion & apparel and consumer electronics.
If you want to get the best out of your Google Ads, allocate most of your awareness budget in Google Search to attract new prospects to your website to explore what options they have in the product category. Focus on Google Shopping with the lower funnel searches to allow the user to compare the product details with other competitors when searching for an exact product.
Shopping campaign types and how to choose between them
Once you decide to jump on the shopping train, you have two options to choose from: Standard Shopping and Smart Shopping.
Standard shopping campaigns give you more control and only run on the search network, while smart shopping runs on autopilot on multiple networks (Search Network, Display Network, YouTube, Gmail).
If you are unsure and want more control over your campaigns, I recommend starting with a standard campaign and switching to smart shopping slowly.
If your only aim is to drive profitable campaigns regardless of the source, then give it a go with Smart Shopping.
How can I help my agency improve Shopping Campaigns? 
1. Optimize your Product Feed
The product feed is the essence of your campaign. This is the main source that provides information to Google about your product.
The more detailed and specific you are, the more successful your campaign will become. Make sure to fill out as many attributes about your product as possible, starting with the ones that the user sees:
Image, Title  & Price. To get started, here are some best practices on how your titles should be structured according to Data Feed Watch:
| | |
| --- | --- |
| Apparel | Brand + Gender + Product type + Attributes (color, size, material) |
| Consumables | Brand + Product type + attributes (weight, count) |
| Hard goods | Brand + Product + Attributes (size, weight, quantity) |
| Electronics | Brand + Attributes + Product Type + Model # |
| Seasonal | Occasion + Product Type + Attributes |
| Books | Title + Type + Format (hardcover, ebook) + Author |
2. Set up your Merchant Center for success
Merchant Center is the engine of your Google Shopping campaigns. This is where your product feed lives and where you can upload product info. Make sure to fill out all the necessary information on the platform, from shipping details to brand colors, to provide the best customer experience possible.
Pro tip: if you use one of the supported third-party review partners to show seller ratings, you can show off your trustworthiness alongside your shopping ads with 5 stars.
3. Know your margins
In our previous post about ROAS vs ROI, we discussed how to optimize campaigns for profit, but we cannot reiterate enough the importance of understanding your cost of goods. Once you know the cost of goods for each product, you can segment them in multiple categories and align your bids to maximize your profit on each segment.
4. Campaign segmentation
When launching shopping campaigns, make it as simple as possible. The more data your campaign has, the better it will work. If your budget is tight, start off with one overall campaign or maximum 3 based on the margins (Low / Medium / High).
If you would like to control your bids and spending on different product categories then once a product category has enough data – you can start to separate it in new campaigns.
5. Exclude the money pits
Make sure to exclude low price value and low stock products to avoid unnecessary spending. This way your campaign will focus more on items that bring you the money.
6. Put your best-selling products in the spotlight
Once you've mastered the basics, make sure to create a separate campaign for your best-selling products to maximize your revenue on them. Whenever you need to put a certain product in the spotlight, you can use the same tactic (e.g. seasonal products, high stock products that need to be swept out). Just do not forget to exclude them from your ongoing campaigns.
What does the future hold? 
2020 brought a massive growth in online shopping worldwide, and it keeps increasing even today. This also brought a huge shift in consumer expectations that caused eRetailers and media platforms to step up their game. What does this mean for Google Shopping? We can expect many new features in the upcoming months. Here are two of them that will change your online game:
AR Try on Feature
The biggest difference between online and offline shopping is that in a brick-and-mortar store, you can actually touch the products and try them on. This is what Google's try it on feature will help you with. This AR feature is especially great for beauty products, glasses and many more.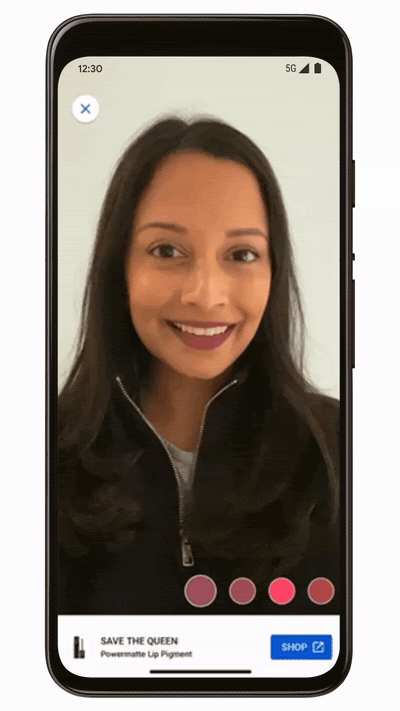 YouTube Live-Stream Shopping
Live-stream shopping is already a huge hit in China, the pioneer in social commerce. Google announced in July 2021 the test of Live-Stream shopping with selected creators.
And this is just the tip of the iceberg. Online shopping is here to stay. Running successful Google Shopping ads will be the foundation of providing a great shopping experience online while running profitable paid campaigns.
Do you need help jump-starting your Shopping campaigns? Drop us a message at hello@mitoperformance.hu
---
Mito is a full-service agency with a passion for clever things. The Performance division is specialised in improving digital performance and increasing sales with performance media, SEO, CRO and analytics solutions.
We are proud to have companies like Decathlon, Wizz Air, Cetelem Bank, Office Shoes and Tungsram among our strategic partners.